For a while I've been pondering to buy a Windows based laptop.
Some of the user interface design work we do at Mono involves designing desktop applications on Windows. I dearly love macOS, but I also have to know "the other side" to do a good job.
So the major reason is UI design, but Microsoft is actually playing a pretty strong game lately. Paint3D looks like something interesting that I want to give a try soon; their SurfaceBook industrial design is great; and they wowed designers all over with the Studio.
Moreover some of my design work is done in Figma which is cross-platform. Combine that with Atom and Bash on Windows and basically I don't see a reason why I can't at least get some work done on Windows.
I already have a Windows desktop machine — a pretty powerful one built for VR — but I find that I don't want to use it for work because it's not portable. Well, it's sort of portable. But not like laptop-portable.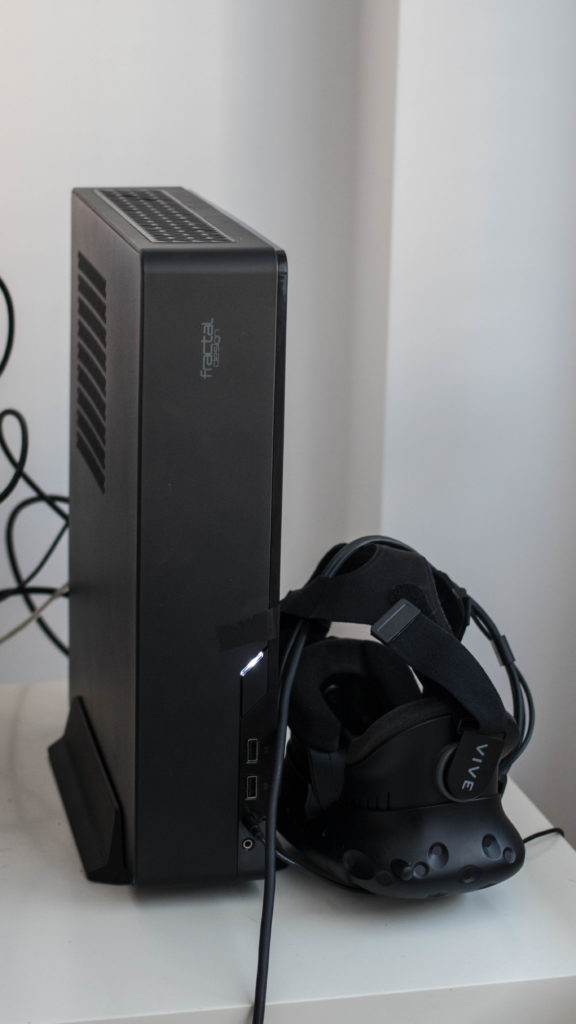 Figure: O sweet sweet VR PC
So what are the options? I like watching Dave2D's videos on Youtube about laptops. Basically he says it's the Razer Blade or the Dell XPS. A recent video was also very positive about the Gigabyte Aero 15.
The Razer Blade and the Gigabyte Aero immediately fell of the options table for me because they are pretty ugly. I want a laptop that looks great. My golden standard is the Macbook Pro and since this is something I use day in day out I want it to have a great industrial design.
So that leaves the Dell. I thought about buying a Dell XPS 15 but really I don't want to buy anything from Dell. The simple reason is that you can't see Dell hardware on display anywhere, so there's no way to test them. Within Belgium Dell machines are sold by an external IT firm that in my honest opinion are not very likely to give you any service at all.
They almost literally told me over the phone that my company is too small to get a test device, and there are no returns after ordering. What kind of service is this? On Coolblue.be I can return anything I want after 14 days without giving a reason. Apple has historically always been great with repairs and returns. I don't want to depend on an IT firm that thinks we are "too small".
But there's another option. It's Microsoft's own devices.
The reason for starting to write was that I was excited when Microsoft announced a new Surface laptop. The industrial design looks great, it's 999, Macbook Air like in weight, so here's me thinking: this actually seems like the ideal laptop for travel, meetings etc.
The only joke is that Microsoft says it ships with a version of Windows called Windows S. Which only allows you to run apps that are in the Windows store. And I thought: um, is this some kind of joke? Apparently you can buy a $50 upgrade to turn it into a "pro" machine but seeing as even something simple like Google Chrome is considered pro it's basically a must.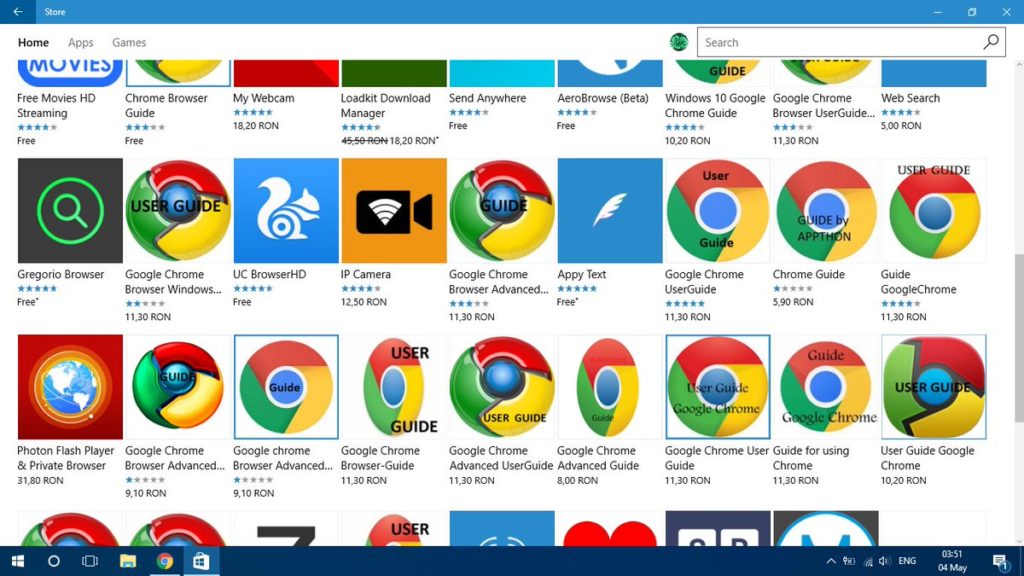 Figure: When you search from Chrome in the Windows Store PC
I understand Microsoft want to compete with Chromebooks in the educational market but which marketing genius decided to announce Windows S together with a premium laptop? There's an emoji for that: ?