The past year or so I've been on a bit of a quest to improve my cooking.
There's a wealth of info on the internet on how to make almost anything. In my Best of 2017 – YouTube I mentioned 2 cooking channels – not a coincidence!
Lately I've been into making curries. First I made this Japanese beef curry: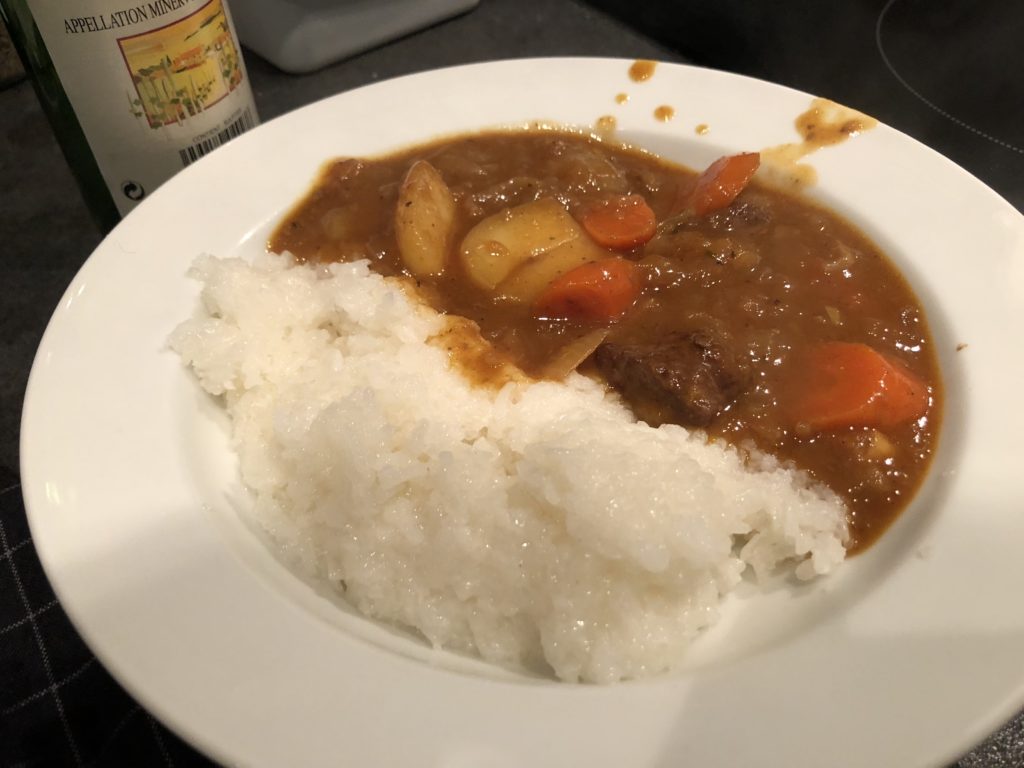 And then this butter chicken curry: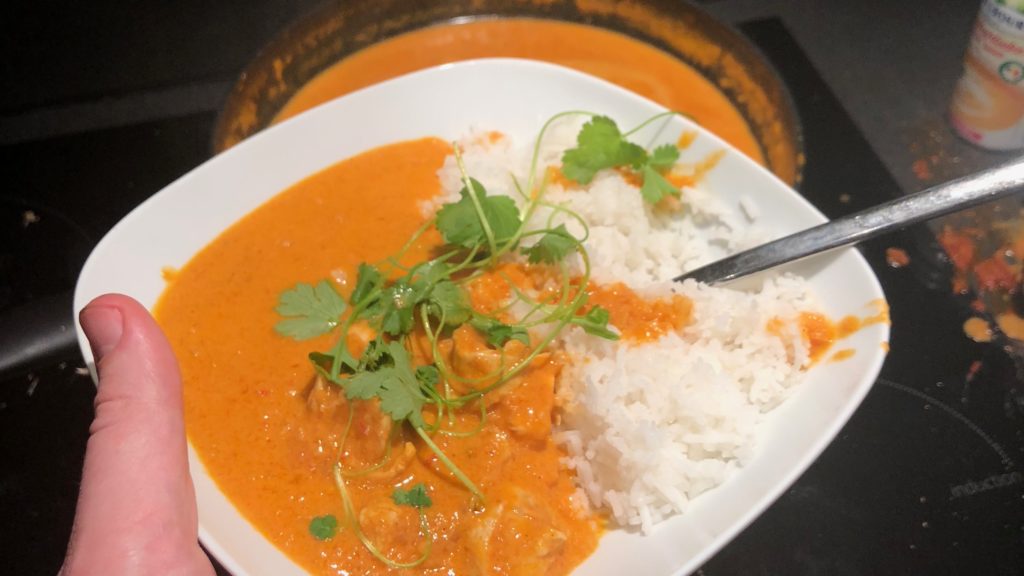 It might look simple, but there is a lot of work behind this.
The hardest part is nailing the rice and the broth. But then when it turns out well it is quite rewarding.
You do end up with a lot of food though. I've resorted to giving out food to friends and family because otherwise I would be eating the same thing for a whole week.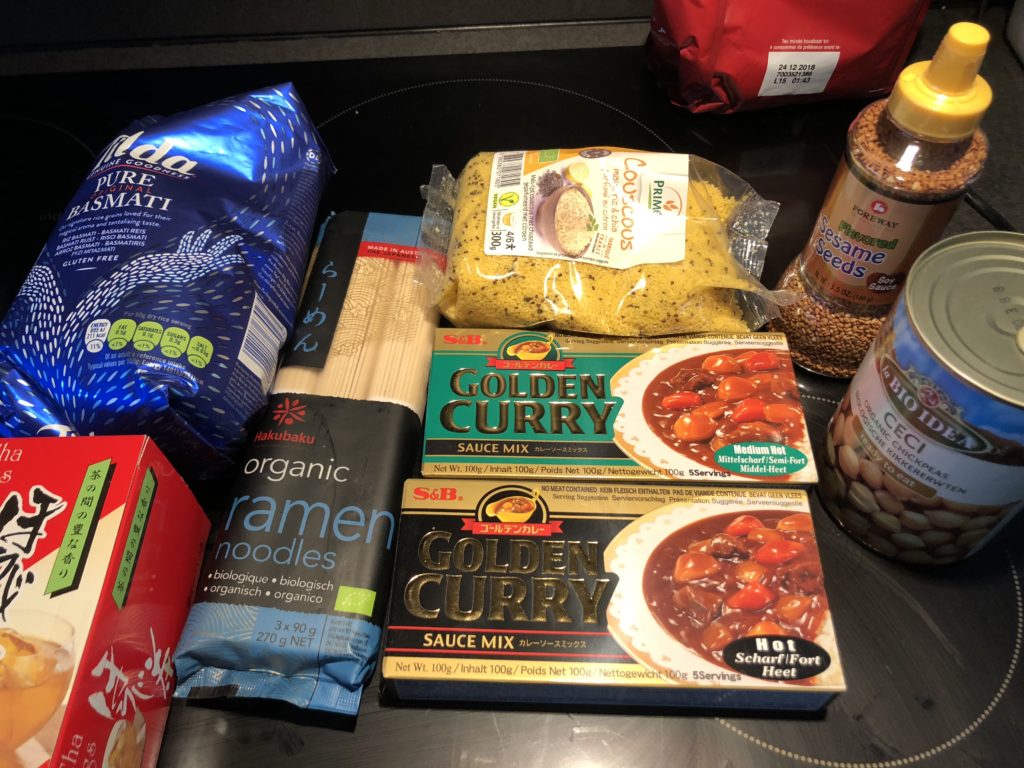 In Antwerp we have this "Chinese street" close to the Central Station which is ideal for sourcing ingredients.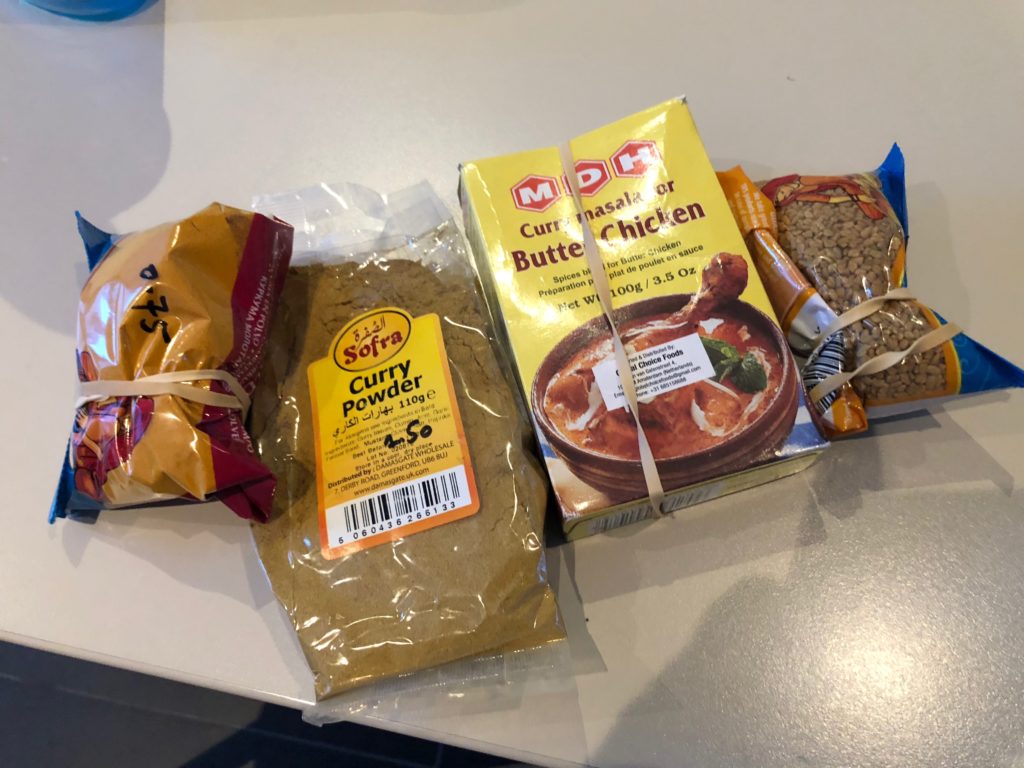 I also found a nice local African shop, where I've sourced spices that were otherwise hard to find in my typical supermarket (den "Delhaize"). Best of all it is quite cheap.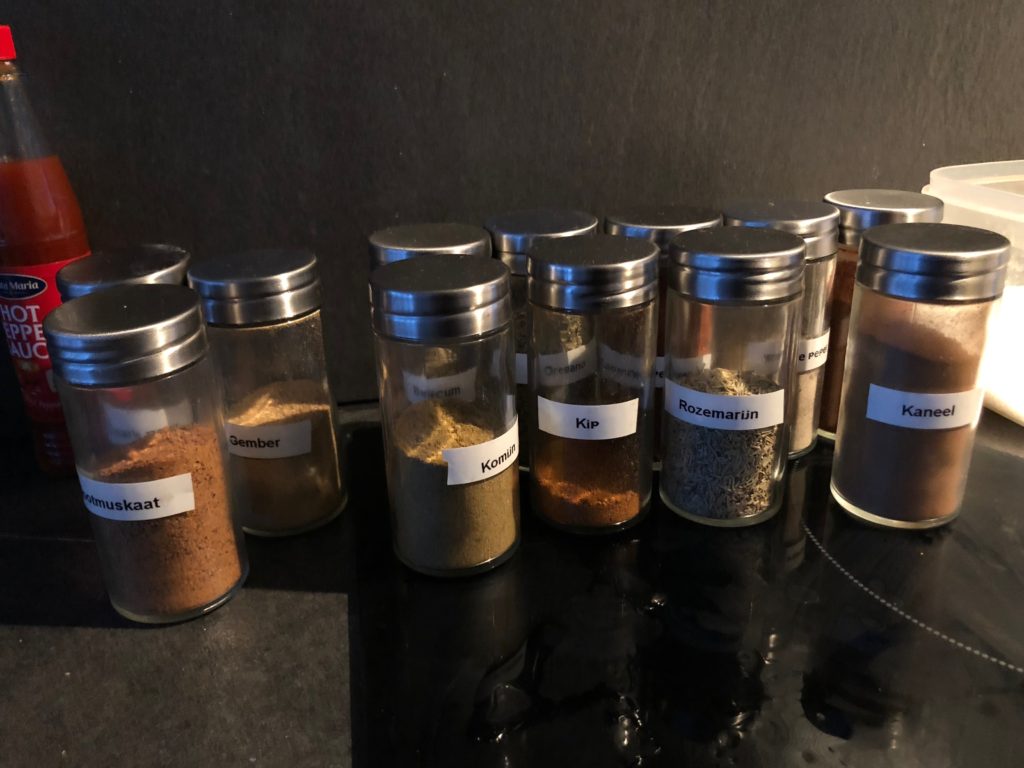 Containers and labelling are quite important, especially for spices. I've bought so many plastic boxes to store things but I still feel like I run out of containers often.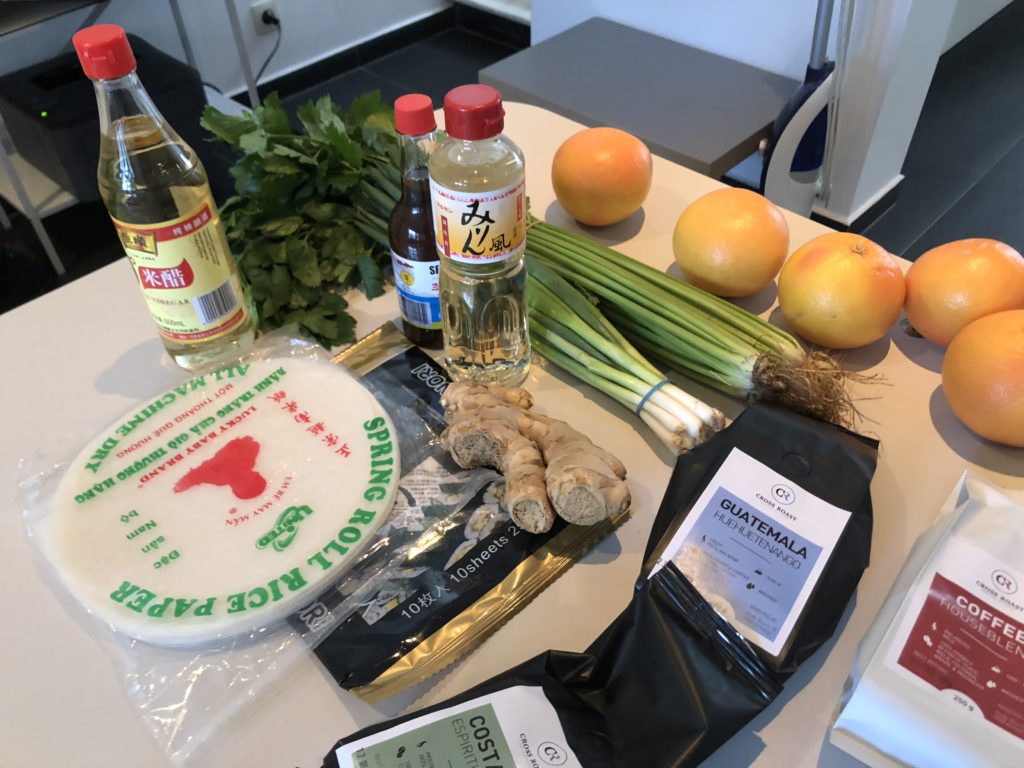 This shows some of the stuff I got today. The rice paper is meant to make some spring rolls. The nori sheets are meant for an experiment to make some ramen. The celery and the spring onions are for the ramen as well.
It might sound stupid but every time you try something new, you cross a new boundary in skill levels. First a piece of ginger is this semi-exotic object and 6 months later you're like – how can you not have a piece of ginger on hand at all times?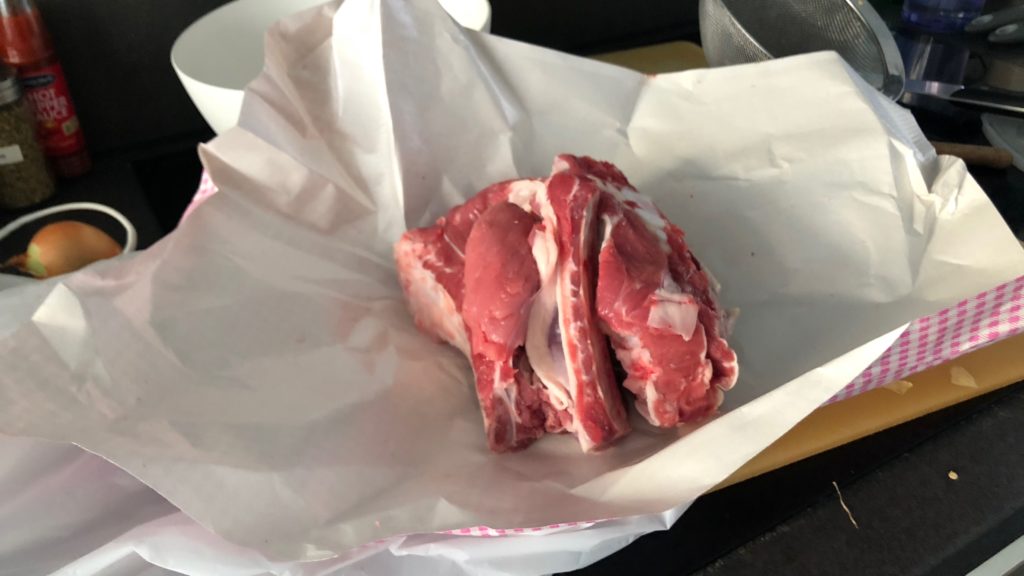 My latest experiment is this 1,5kg of beef meat I just bought in a local butcher shop (€8). In the supermarket I'd probably pay 4 euros for the best part of this which I can just cut off now. Then I have some remainders and I can make a broth from the bones.
Awesome.