In my goal of writing about the iPad Pro everday, here's some small bits that will eventually make it into the long research article.
Apple Pencil
I haven't used the pencil at length. I am looking for an app where I can draw vectors but still see the underlying pixels so I can draw icons on the iPad Pro. I've yet to find something.
Ergonomics
To write about the ergonomics of the iPad Pro it will need some more "testing in the field". From what I can tell it will probably be rather comfortable to use on a plane compared to a laptop because of its shape when set up with the keyboard.
The cover is rather difficult to switch from "keyboard" to "flat" position. I could do that with ease on the old iPad – maybe it's just something I need to adjust to.
If you expected the iPad Pro to be able to be used at a 5 degree angle like a regular iPad with a smart cover you are mistaken; it actually just lies completely flat. I'm not sure why, maybe it has something to do with drawing on it and having a paper-like surface to work on.
Wider color gamut
The iPad Pro uses a new kind of screen that has a wider color gamut than a regular screen. Apparently you need to export your assets in a different way to be able to use this. I guess it will be mostly useful for photography and for games. There is a whole WWDC talk about this, which I have yet to check out.
Blogging workflow
I found a good blogging workflow. First I use iA Writer to write the main article. Then I use the WordPress app to post it. It looks like this: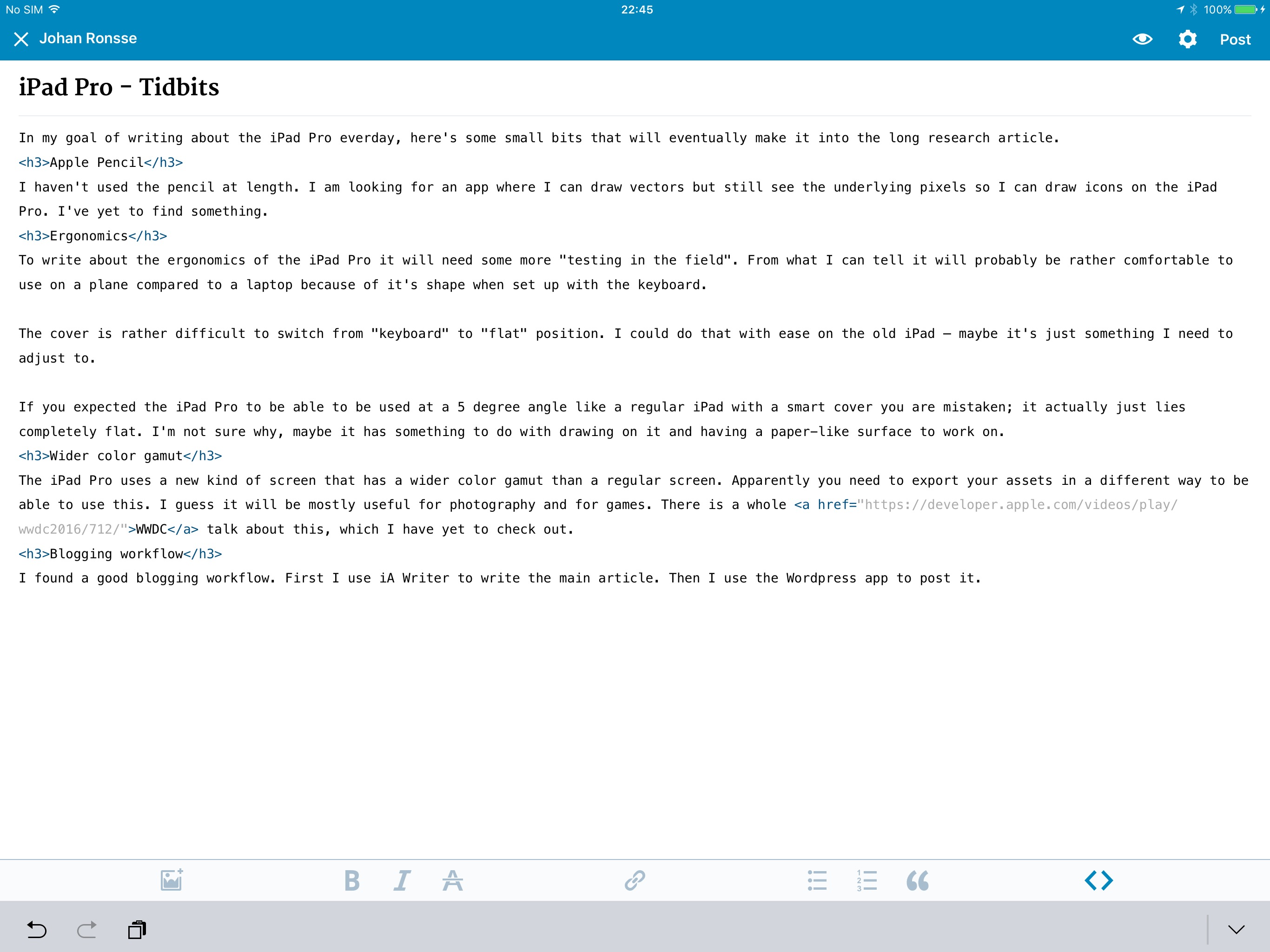 Over and out!