Skype
Today I tested Skype on the iPad Pro. The camera is pretty good – it's not full HD but it's not bad at all. I had no issues Skyping with my colleague. One thing worth mentioning is that the angle is quite weird – it's not frontal, it's a bit "from below". Like this: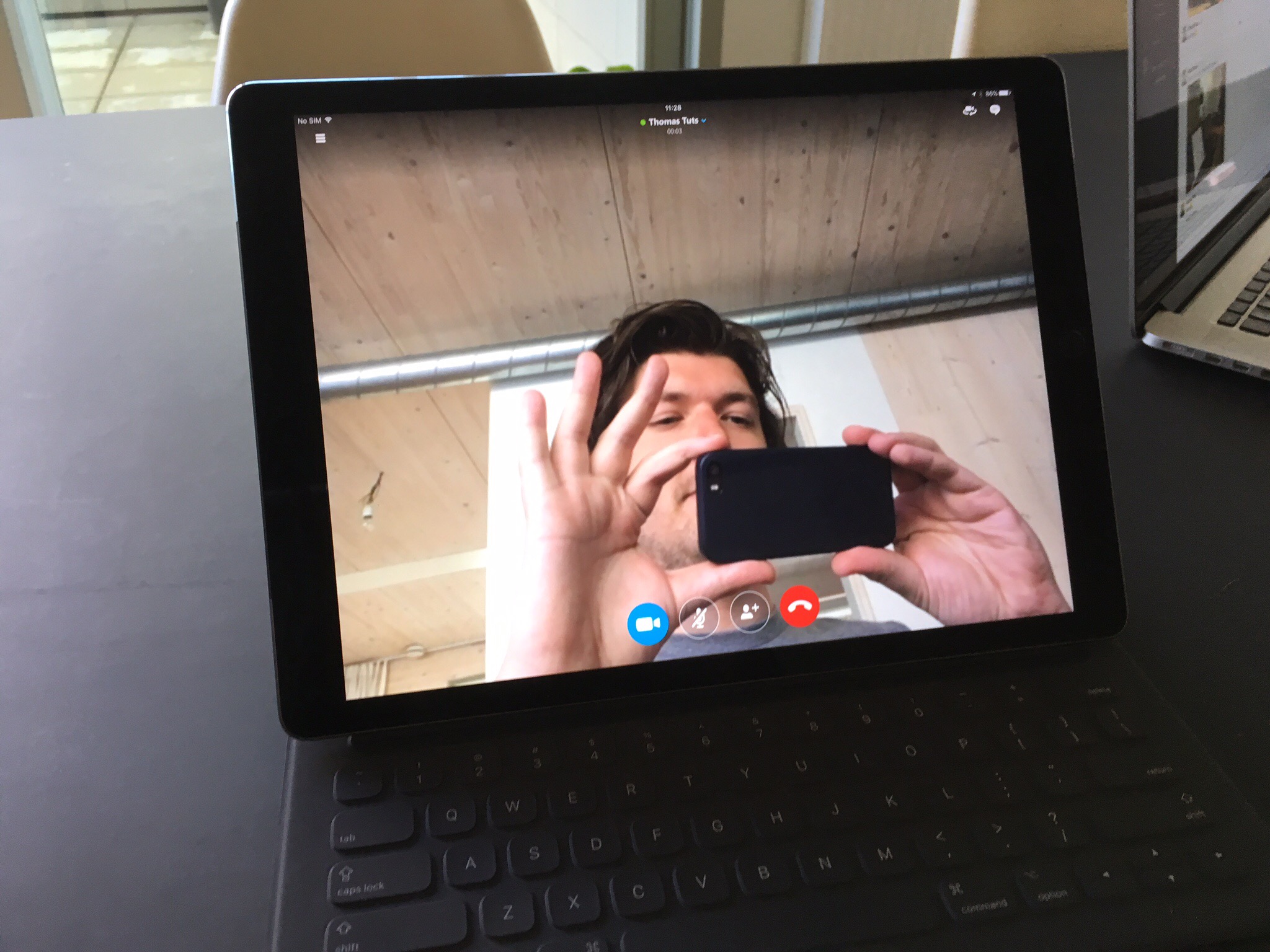 IFTTT and automation
I didn't like the process of tweeting these blogposts and was glad to find out there is an IFTTT app for the iPad called IF. From the iPad I created a recipe by logging into WordPress from the IF app. It used the Twitter credentials that were already stored inside the system.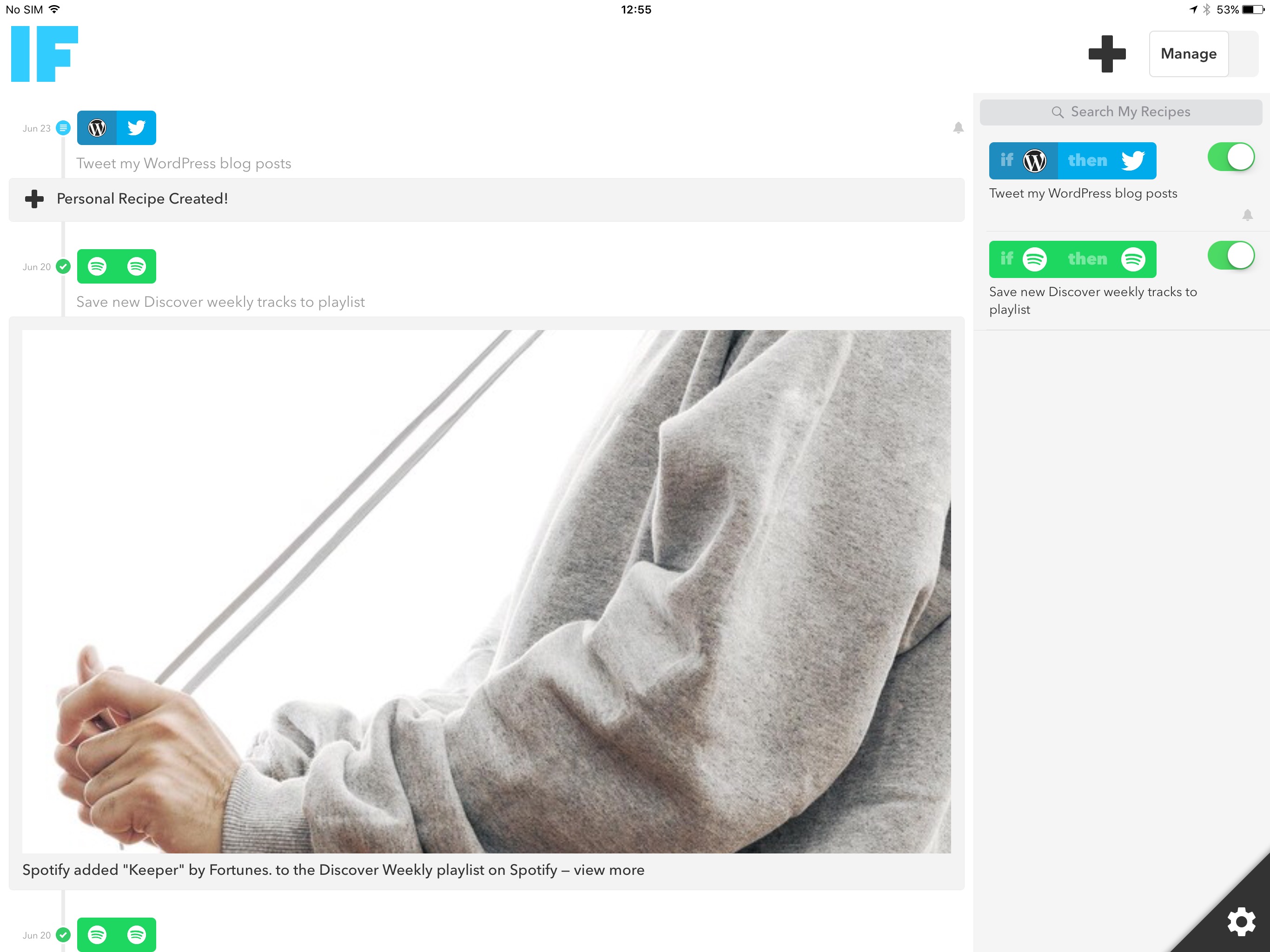 I 'm curious to read more about automation. In the past I've read some stuff from Federico Vittici at MacStories who seems to be the master of automation; he's been doing this since 2012.
The keyboard
When I was writing yesterday's post, it was already dark, and I noticed I really missed the keyboard lighting that you have on Macbooks. I've also been missing an indicator whether caps lock was on or not. There's some small luxuries you have on a Macbook that you don't have on the iPad Pro.
So far I've really liked the keyboard though, and I think the iPad Pro is a fantastic writing device. If I was a full-time writer I think I would be able to use it as my sole computer.
Over and out!