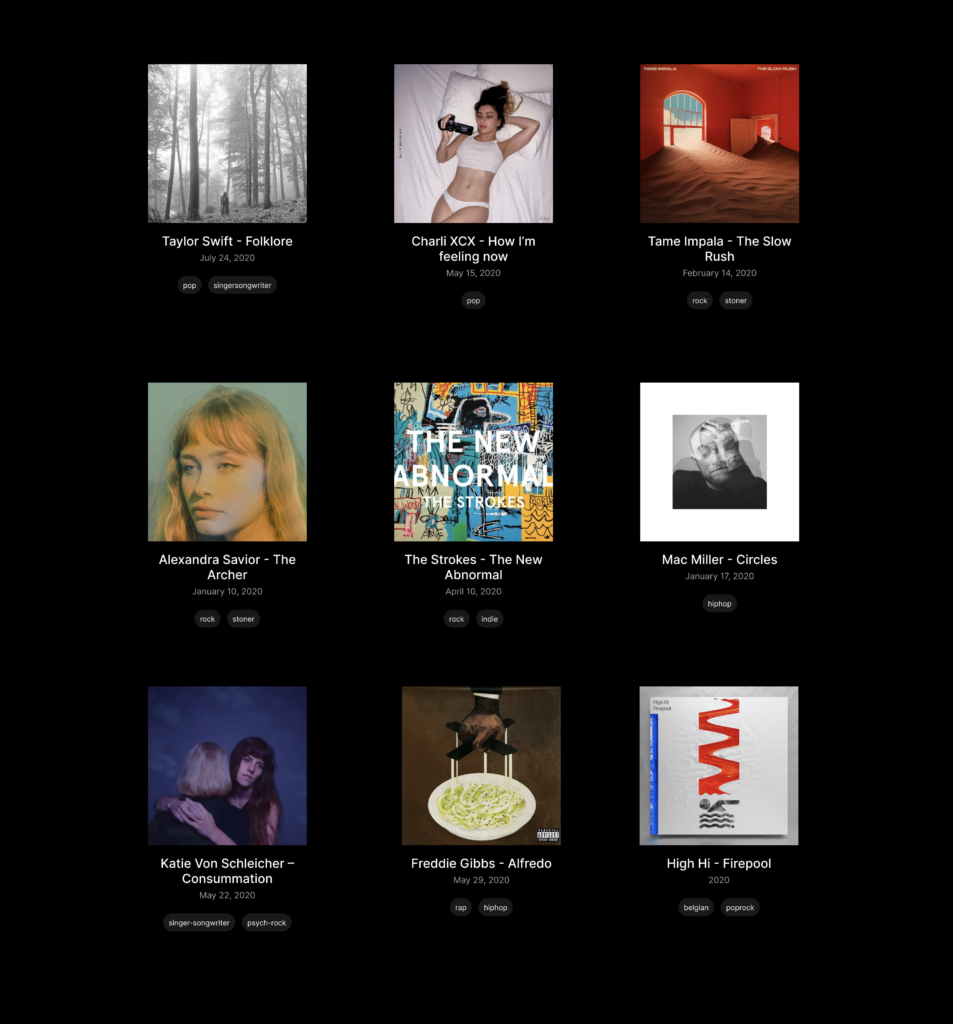 2020 was a year without any live shows and few music discoveries. I didn't spend much time actively searching for new music to listen to. It's only just now, near the end of the year, that I am discovering new things.
I thought I was done with festivals but if 2020 taught me anything is that I can't wait to see a good live show again.
Here's my favorites:
Taylor Swift – Folklore
Charli XCX – How I'm feeling now
The Slow Rush – Tame Impala
Alexandra Savior – The Archer
The Strokes – The New Abnormal
Mac Miller – Circles
Freddie Gibbs – Alfredo
Katie Von Schleicher – Consummation
High Hi – Firepool
P.S.: "Best of" is a little different this year, see the previous post.