I've published a "best of" project for the past 3 years:
All of these were mini-websites where I used the concept of "best of" list to explore some new technologies or web design techniques. All of these also have blog posts in which I talk about how these sites were made.
As I am planning a new creative side project that is going into a different direction, my efforts are going to go there. During the year I did gather some content for my "Best of 2020" project.
I even made some preliminary designs. But I know this goes by now: I will spend half of my Christmas holidays making this website, going into some kind of rabbit hole of trying to make it the best I can. I know this because I already did it 3 times.
This image hit home a few days ago: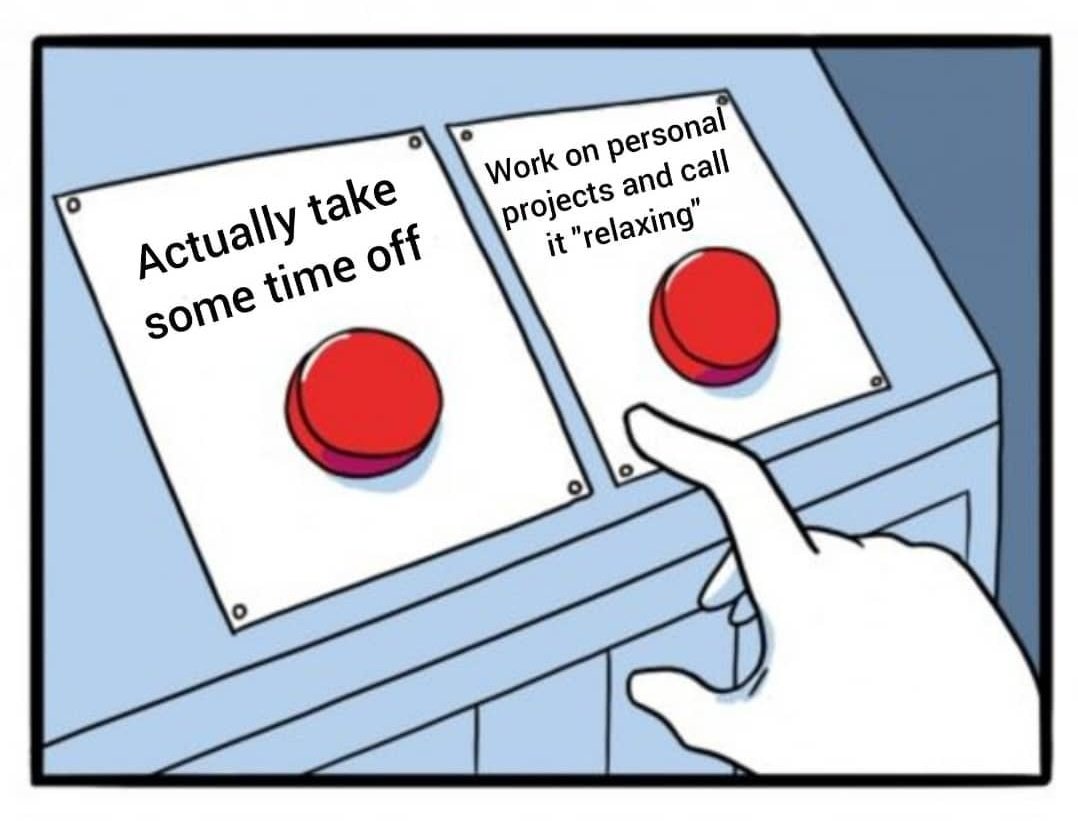 So in order to avoid the situation I am going to cut myself some slack… and release what I have as blog post content instead. This means the best of 2020 won't be a website but just a few blog posts.
Which I will hopefully publish soon. Enjoy your Sunday!